A post and reply to a forum
it was a post to luminous-landscape about the roads.light exhibition
Here's another story of mine that I would like to share.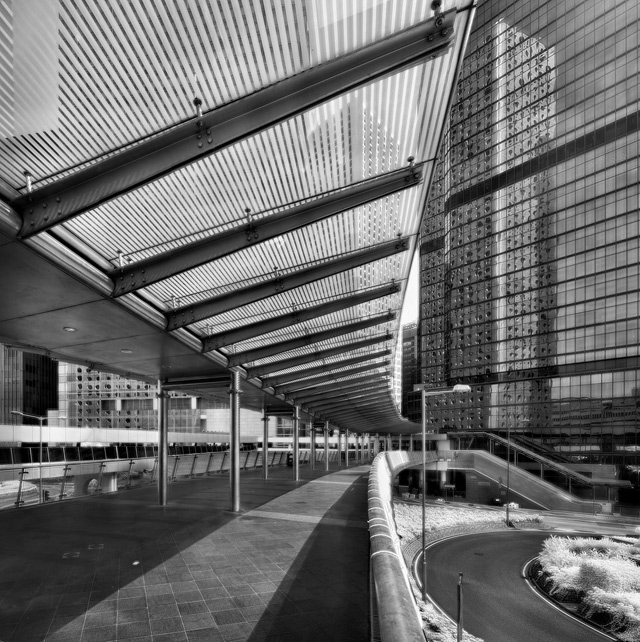 This  image was taken at Central, Hong Kong ( June, 2011), it's a composite stitched from 600+ images. This is another project I'm planning to do. I hate crowdy places with lots of people and I thought I need some kind of  "self therapy"  to overcome this "weakness". My self therapy is to go to the place I hate and have a picture with no people. Of course the fun is about the technique of removing people, not neglecting people.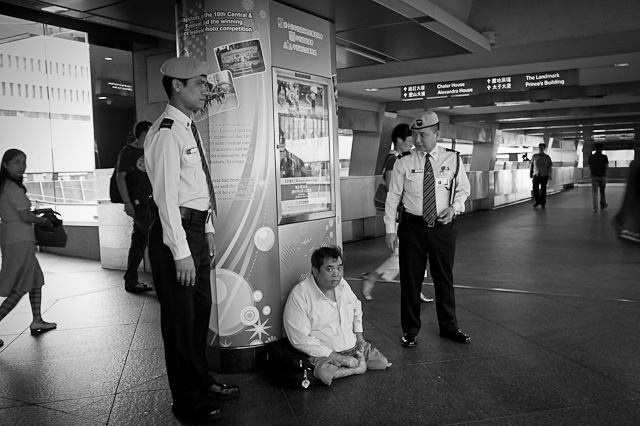 And during the 3 hrs that I was capturing the individual images with a tripod, another scene happened next to me. The security guard was persuading the disabled guy who is also a beggar to stay away from their properties. I used my P&S camera to take a picture of it but then I was discovered. The guy shout at me and said if I ever take another picture of him, he vowed to pull my tripod off. I kept silence until I finished off capturing the images I need.
After I packed my stuff, I went to him and explained that I thought the place he was doing his business cause no harm to the passerby and it is a public area. I take the picture because it didn't look fair to him. He apologized and explained to me that this was not his usual place, he moved there because he didn't want to block my view ( normally he is located somewhere in the picture which I was photographing. I apologized to him too and I left with both of us smiling to each other.
Have to say, I hate conflict with people. And I don't want to tell a lie too. I think a lie will made us lost more than gain.